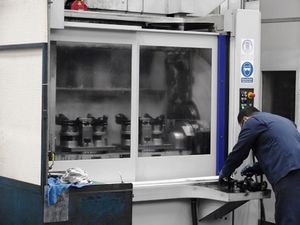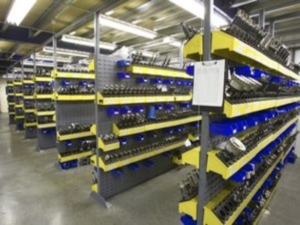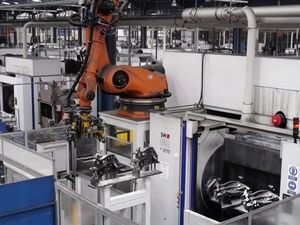 Using the latest CNC technology new projects are engineered to optimise production performance and reduce cost.
Each new project has its own specially designed fixtures, dedicated cutting tools and individual gauging needs addressed to guarantee the complete quality package.
Machine CNC Speedwell aims to optimise production efficiency and minimise production scrap to give the best value machining package.
Optimised production methods are supported by up to date Inspection facilities allowing us to confirm and monitor the dimensions, surface finish and cleanliness of our product.
The majority of our castings are machined by CNC Speedwell. Other machining facilities can be used in accordance to customer requirements.
Production Equipment Overview
Vertical Machining
34off Twin Spindle Machines
3off Single Spindle Machines
2off 5 Axis Machines
Horizontal Machining
38off Twin Spindle Machines
8off Single Spindle Machines
4off Single Spindle Machines Intergraded into 38 pallet Fastems FMS
2off Single Spindle Machining Centres with 6 pallet pools
1off Single Spindle Machining Centre with 10 pallet pool
Turning
2off Twin Spindle / Twin turret / Auto load CNC lathes
3off Twin Spindle / Twin turret CNC lathe
3off Single Spindle / Single turret CNC lathe
2 Single Spindle / Single turret CNC vertical lathe